TL;DR:
Don't use distilled water as a coolant without anti corrosion additives. It will mess up your loop. Avoid silver caps with nickel plated water blocks.

To keep your water blocks shiny and clean, you have to take certain precautions. Some users experience ridiculously fast corrosion, staining or build up of residues on their nickel plated water blocks and most cases we come into contact with share one of these key components:
All of them relied on distilled or deionized water in their custom water cooling loop.
All of them mixed metals in their loop. Some included silver coils.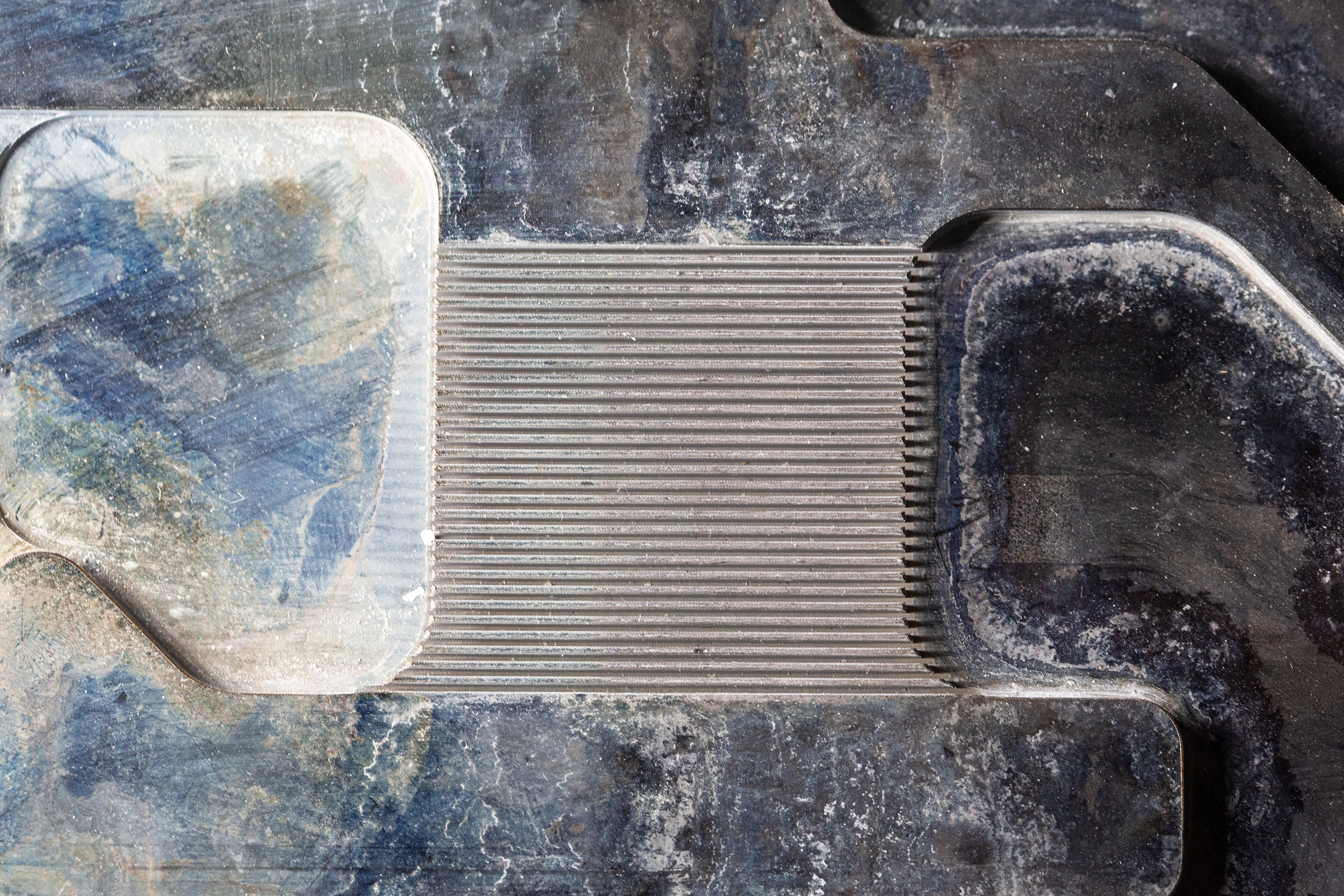 In our manuals we state that you always should use anti-corrosive additives or coolant containing inhibitors preventing the mixed metals in your loop from damage. Here is why:
If you mix metals in a custom cooling loop by using nickel-plated water blocks with copper radiators and maybe brass fittings or silver caps, there is a potential for them to react with each other –  they will inevitably corrode. It can be a quick reaction or take a lot of time but it will happen. There are "noble" metals like platinum, gold and also nickel (to a degree) and there are more active metals like magnesium and aluminum. When combined in a loop, these metals build up electrical voltage within an electrolyte (conducting solution). Even pretty similar metals close to copper in the following table and deionized water can build up a reaction. The water quickly takes up ions and acts conductive. Sometimes there are small leak currents from the water cooled components that increase the potential.
List of metals from noble to active
 
Metal
Index (V)
Most cathodic
Gold, solid and plated; gold-platinum alloy
−0.00
Rhodium-plated on silver-plated copper
−0.05
Silver, solid or plated; monel metal; high nickel-copper alloys
−0.15
Nickel, solid or plated; titanium and its alloys; monel
−0.30
Copper, solid or plated; low brasses or bronzes; silver solder; German silvery high copper-nickel alloys; nickel-chromium alloys
−0.35
Brass and bronzes
−0.40
High brasses and bronzes
−0.45
18%-chromium-type corrosion-resistant steels
−0.50
Chromium plated; tin plated; 12%-chromium-type corrosion-resistant steels
−0.60
Tin-plate; tin-lead solder
−0.65
Lead, solid or plated; high lead alloys
−0.70
2000 series wrought aluminium
−0.75
Iron, wrought, gray, or malleable; low alloy and plain carbon steels
−0.85
Aluminium, wrought alloys other than 2000 series aluminium, cast alloys of the silicon type
−0.90
Aluminium, cast alloys (other than silicon type); cadmium, plated and chromate
−0.95
Hot-dip-zinc plate; galvanized steel
−1.20
Zinc, wrought; zinc-base die-casting alloys; zinc plated
−1.25
Magnesium and magnesium-base alloys; cast or wrought
−1.75
Beryllium
−1.85
    Most anodic
Source: Wikipedia

Corrosion, bacteria, algae and production residues
It is not just the nickel-plating on water blocks, that can be eaten off the cooler. There can also be staining, discoloration or a build up of other material like copper on the coldplate – you don't want that either. In addition to galvanic corrosion of your water block, usage of distilled or deionized water risks biological activity as well. Small spores of algae and bacteria can grow into larger populations in certain areas of your loop. So hygiene is important. When adding new parts like radiators to your loop, thoroughly flushing can reduce the risk and also rid the system of residues from production lines.
Whatever menace remains for your loop, can be kept in check by using proper coolant. It is a bit of an hassle to initially set up a clean loop but also very rewarding in terms of low maintenance.
Avoid deionized and distilled water
Distilled and deionized water carries very little charge but takes up copper ions quickly, especially in an higher temperature environment. The corroded copper from radiators contaminates the water and gets distributed in your loop to eventually form a layer on other components. The highly reactive nature of distilled water can be addressed with inhibitors.
So stay safe!