Home » Shop » Waterblock-GPU »
The high-performance, full cover GPU water block is designed for AMD's Radeon RX 6800, 6800 XT and 6900 XT reference designs. It comes in a sleek, innovative design with no visible screws on the block itself. Together with our backplate it encases the whole graphics card. The optional backplate has our high quality surface treatment with the black elox matching the line of our best-in-class CPU water blocks.
The water block base is CNC machined from POM-C with a pure copper coldplate. All critical components of the graphics card are cooled with our innovative and improved, low resistance hydraulic flow design. The top cover is made of POM-C (Acetal) with ravishing milled patterns. The fine copper fins over the GPU chip, in combination with our optimized water flow deliver class-leading cooling performance.
Included:
TN GPU Waterblock AMD RX 6000 series
Thermal Interface Material: Thermal Compound – Arctic MX-2 0,75g & Pre-applied thermal pads
Sealing plugs G1/4'' BSPP for unused threads
 Fittings are not included

Water block with G¼" connector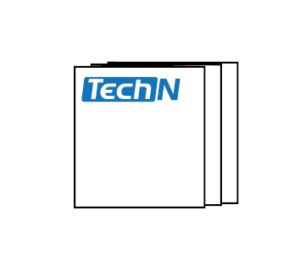 User manual
13 Screws M3x4mm
Thermal paste
Pre-applied thermal pad
Optional:
Specification:
Material: copper, acetal
Dimensions: (LxWxH) : 272mm-10.71" x 131,3mm-5.18" x 24,6mm-0.96"
Weight: approx. 1070g-37.7oz (without packaging)
Sealing: EPDM 70 (max 120°)
Threads: 4x G1/4'' (DIN ISO 228-1)
Leak Tested 2 Bar-29PSI (water pressure in your system max 0,5 bar)
GPU Serie: AMD Radeon RX 6000 (reference design)
LED: no
EAN: 4260491550521 – BLACK – P/N: 00000306